Google isn't the only place that people go to try to find answers to their questions.
The two most popular alternatives are Reddit and Quora.
Our Reddit & Quora search mines both of these websites for the country and language of your choice and pulls out the top questions for your topics, as the example below shows.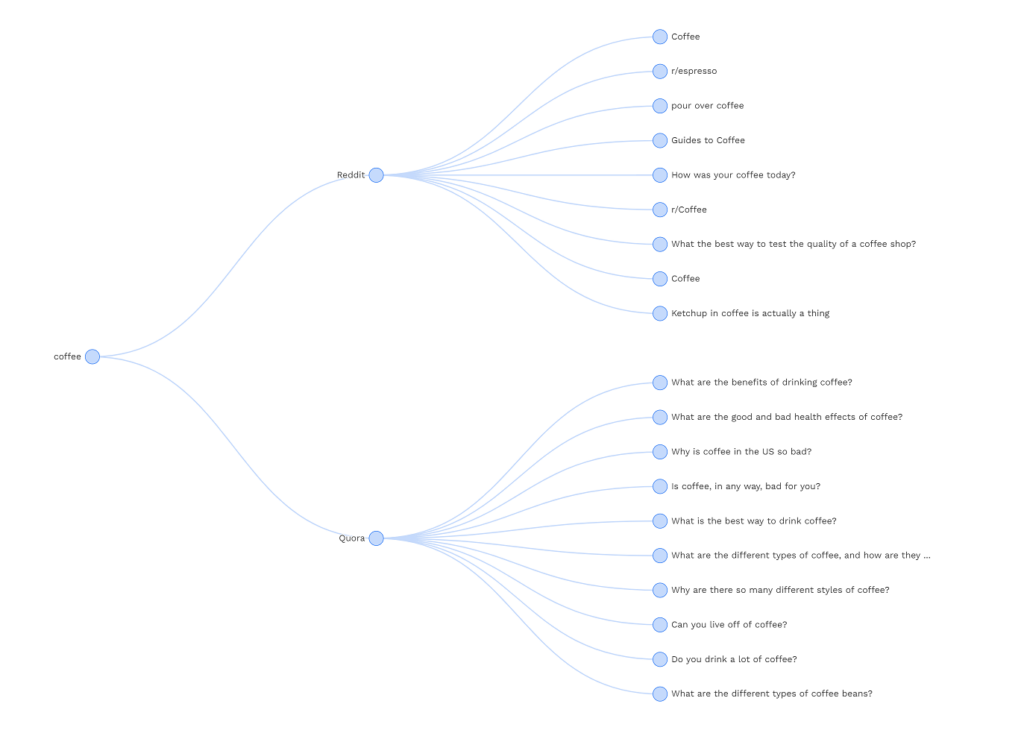 These results can be downloaded as graphical and CSV data.